Please read the brief essay just below. I'd love for you to join us for this debut retreat at The Dan Anderson Renewal Center, at the Hazelden Foundation in Center City, Minnesota. The dates are March 28 - 30. For information and reservations call 1-800-262-4882.
For an in-depth experience on this topic, plan to attend the Living with Uncertainty retreat, presented by Bill Alexander, on March 28-30.
Bill Alexander is on staff at the Dan Anderson Renewal Center. He is the author of the recovery classic Ordinary Recovery. Ordained by Zen monk Thich Nhat Hanh in 1995, Alexander has taught in venues as varied as the Esalen Institute in Big Sur California and Karma Triyana Dharmachakra Monastry in Woodstock New York.
Finding balance in spiritual

imperfection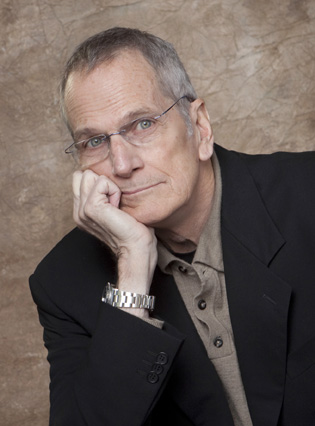 By Bill Alexander, Hazelden Dan Anderson Renewal Center
"My life is out of balance."
"I can't balance my work and my family. Or my checkbook for that matter."
"I can't seem to get through past noon, in balance."
Beneath all of these statements and many more perfectly human concerns runs one common theme: I'm not happy with things as they are. I'm just not happy.
So our search is for happiness and contentment. We have all heard that it is an inside job. Indeed it is. There is nothing outside of ourselves that will ever provide happiness. There is nothing outside of ourselves that will ever provide contentment.
So first we must do the work of the Steps. And when we have finished, we begin again, and again, and again. And here is the beginning of the path to happiness, contentment--indeed, even balance.
One of the promises says that we will not forget the past or wish to shut the door on it. I suggest that as we continue on our sober path, we will be asked, time and again, to open those doors more completely. What is there from my past that still has not become conscious? Where do I find that frightened and wounded part of myself? What measures can I use to try to dis-engage from my ongoing addiction to my small self? Why do I experience anger and desire and a sense of bewilderment, of folly?
We experience those things because we are human! We were not handed an eternal hall pass to the heavenly corridors when we stop using or otherwise acting out.
And here is where we can begin to see the deeper sources of our unhappiness. We must not "rest on our laurels" or we will be in danger.
We all had a moment of great compassion for the self when we said "no more." That is a stunning and brilliant statement and rarely recognized as such. Once recognized we see that we can live out of that compassion and make the most perilous of journeys, to the interior castle source of freedom from suffering, quietly and willingly, under the "care of G*d as we understand G*d."
The simplest route to this interior castle, with all of its partially shut doors, is meditation. Mere intellectual understanding is not enough in order to swing them open. We must be willing to face our suffering and see it for what it is: suffering is pain, dramatized.
So merely masking or, worse, dulling our feelings is the road to dramatic difficulties. We cannot say, "Well, yeah I had a painful childhood, but I know that now and when those feelings come up, I just 'let go and let god' or I 'turn it over'." If only. But the fact is that a feeling buried is buried alive. That is the path of the spiritual bypass and is gravely dangerous.
And yet, in still and silent meditation, these feelings of deep pain can be met and radically accepted as part of our lives; not to be denied in the world of "it's all good," but also not to be held onto as our identity.
We must not become hypnotized by our character defects.
In meditative silence, the doors come open and all that we feared might emerge we find to be mere egoic projections of our own "stuff". We cannot create these kinds of spiritual experiences. The small self feels too threatened by such desires, so barrier after barrier is thrown up, until we face the reality of being all mask, and no substance.
We become "characters" instead of having character. Often, this writer included, we become "experts" and effectively retard our growth.
The solution: a thorough housecleaning of the mind. And the easiest method? Meditative concentration. And the ongoing result? Internal balance.
One of the great teachers said, "You are all perfect and complete, lacking nothing. And there's a lot of room for improvement." He got it! We hear that we have everything we need and figure we're OK today. We overlook the constant need for polishing this jewel of compassion we were given, unearned and unsought. Another spiritual bypass.
So what do we do? We do the work we need to do which will reveal more work that we need to do, ad infinitum. And we become increasingly able to do it with gratitude and laughter. Once we let go of the spiritual bypasses and do the hard work of facing our juicy imperfections?
Gratitude and laughter.
I promise.
---